This week I was so lucky to spend with Logan in the Valley. He had to do some training for his new position at the Bank, and since I didn't want to be left alone I went too. The bank payed for our hotel, which Logan was lucky enough to choose. It was a wonderful choice. The Hilton Pointe had a few restaurants, tons of pools, a lazy river with a water slide and so much more. Our room was cozy and easy access to everything site.
Since Logan was training during the day I was left to find things to do on my own so I.... Shopped!!
I love the advantages to being Pregnant! Every mall and store I went to I made sure to see if they had special expectant parent parking! (unfortunately the Chandler Fashion Center is the only mall I could find special parking.)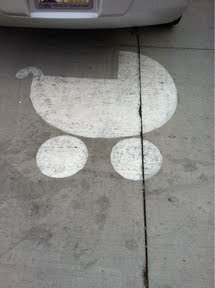 Ikea was another stop I made by myself... They also had special Parking! I surprisingly had fun walking through all the stores and malls by myself. Logan even suggested that I pamper myself with a pedicure! Oh how I love my husband!
Together Logan and I watched a movie, went tubing on the Lazy River and swimming and went to the Mesa Easter pageant.
Logan probably didn't enjoy himself all that he could but he was let out early his last day so we could make it home early. All in all the trip was wonderful, the valley was so warm. And it was nice to have one more small vacation before the baby comes.
It's amazing to think that as of this coming Sunday Logan and I have four weeks left until we finally get to meet out baby boy! (that's if he doesn't decide to come early) :)
- Posted using BlogPress from my iPhone