This years labor day weekend was wonderful! We really loved relaxing this weekend. Logan worked on Saturday until noon. So it was just Mr. J and I until my Brothers showed up. They came with on my brothers girlfriend and his daughter. We all had a great time. It's so nice to spend time with my brothers. It reminded me of when I lived at home. Once Mr. Bliss returned from work we all left to the County Fair, My mom had been there all morning at the the Sakura booth selling Sushi and other seafoody items.
We all enjoyed the fair. The weather worked out for us perfectly especially with two little ones. We all had Shaved ice, kettle corn and of course tons of water. It was definitely a great day with the family.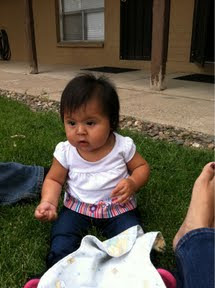 Little Keanna, she is getting so big. Shes three months older than Mr. J.
Uncle Ty and Mr J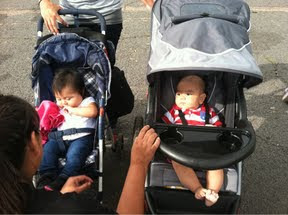 Stroller buddies, they both did so good while at the fair!